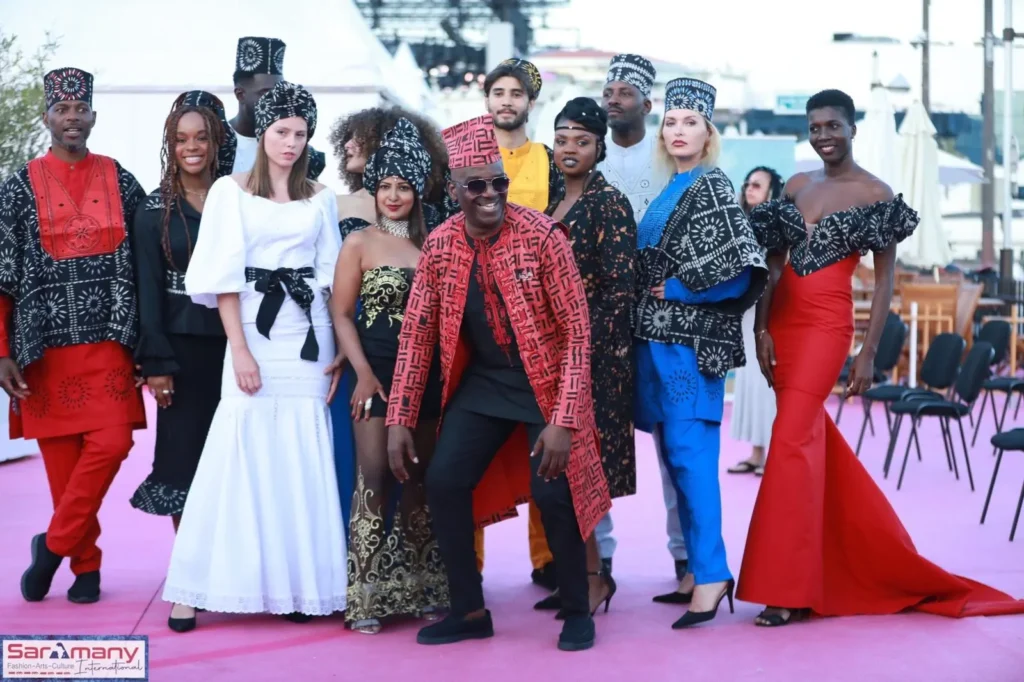 Cannes May 25, 2023: Saramany International, 2nd edition took place during the prestigious International Film Festival at the Pavilion Afriques. Saramany International is a New York-based nonprofit founded by talented fashion designer/stylist Sorobis. It aims to make Africa shine by promoting Textile "Made in Africa" in the Western world. The visionary Americano-Burkinabe fashion designer made history by becoming the first African to showcase African fashion at the Cannes Film Festival. He decided to break out of the mold and change the game. He made the impossible possible with his participation. A risky and successful gamble by introducing the Saramany International, 2nd edition. The first one took place in July 2022 in New York. He was able to showcase his sumptuous "Delwendé " collection at the Pavillon Afriques during the 76th Cannes Film Festival. An amazing feat saluted by all of Africa and its diaspora, making him his ancestors' pride. He made it despite doubts, and succeeded where no one expected him. Nothing was easy, since the Cannes festival, a few days before the fashion show, had still not given its authorization. Never mind, the goal has been achieved!
He believed in his dream and went all the way while keeping faith. His collection's name is not insignificant since it was chosen to give Thanks to God. In order to carry out this spectacular show, it required to mobilize about fifteen people between models, stylists and a very trendy accessory designer who came especially from the Ivory Coast, Kitat Créations. A fruitful collaboration that filled festival-goers with wonder. What could be more wonderful than this May 25th, which coincided with the Africa Day's celebration around the world! A high-end and extraordinary fashion show that made African textile shine brightly, applauded by the audience who came from all over the world to celebrate Africa in all its magnificence. The outstanding MCs Alizé Utteryn, (CEO of AlizéLaVie Media, New York) and Chike C. Nwoffiah (Founder of the Silicon Valley African Film Festival, San Jose, CA) set the place on fire with a fun and lively atmosphere throughout the show for the enjoyment of all ages.
History will remember for the first time, African fashion has been associated with the Cannes Film Festival, "An unprecedented event" seen as historic. Not to mention VIP guests, dignitaries' attendance, African-American celebrities such as "Black Terror" film actors, and Director Richard Lawson (Tina Knowles's husband, Beyoncé's mother) which movie premiered at the Pavilion Afriques. The Ambassador of Nigeria to France, His Excellency Kayode Laro made a point of honoring his presence. The closing ceremony ended in style with a delighted audience.
Thanks to this master performance, Sorobis has now opened the door to other African creators and those from the Afro-Caribbean diaspora at the Cannes Film Festival. He proved that by joining forces, we are stronger "If you want to go fast, go alone. If you want to go far, go together". It's up to us to continue to write history! He claimed.
First and most importantly Designer Sorobis would like to thank the Cannes Film Festival organizers, the Pavilion Afriques for its trust and support, which without it this show would have never been possible, its New York based communication agency AlizéLaVie Media, Ambassador of Culture and New Jersey global Businesswoman, Hinna Zoromé, for her financial support, Black Arts Los Angeles, AFAHO Philadelphia and Top accessories designer, Kitat Creations. The date is already set for 2024! We can't stop a moving train! Congratulations to his dream team, a reflection of Black excellence. Long live African fashion, Vive Saramany International!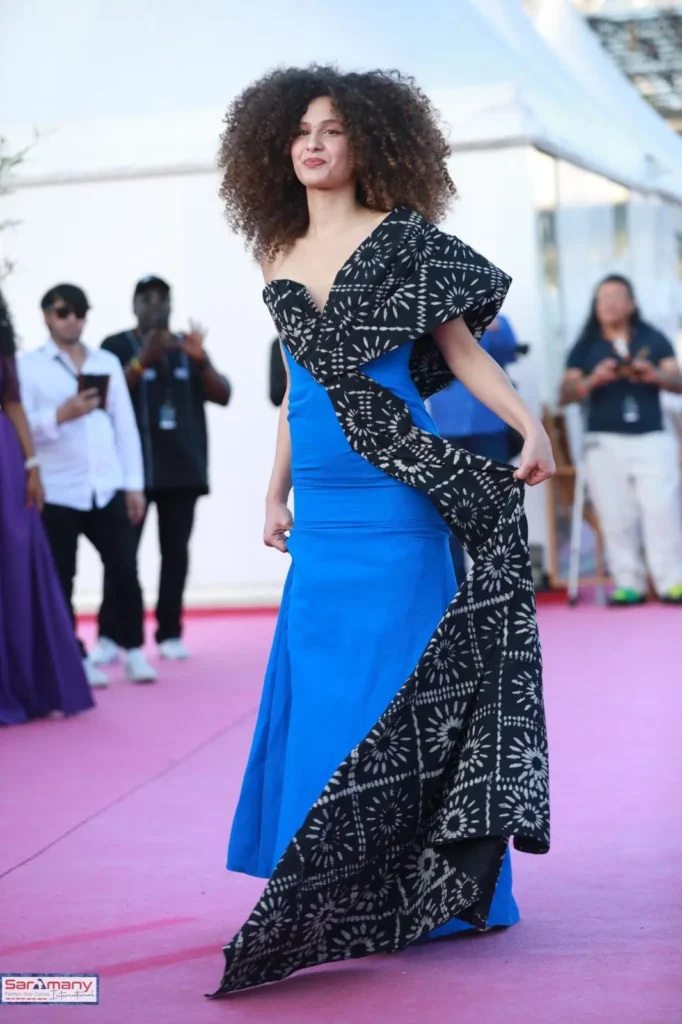 Live again Saramany International's best moments captured at the Cannes Film Festival by clicking on the following links:
https://fb.watch/leypruO-Od/?mibextid=Bbl5qi
https://fb.watch/leyzcfXA3g/?mibextid=Bbl5qi
https://www.facebook.com/hinna.zorome.5/videos/279895757789004
More information: https://www.facebook.com/saramanyinternational
https://drive.google.com/drive/folders/157miyFY-J1HIeMGcbbtX7ofpldJQJ9he?usp=sharing