On July 6–7, Youth delegates from around the world gathered at the UN Headquarters in New York to promote the Universal Declaration of Human Rights, celebrating its 75th anniversary this year on December 10th. The 60 youth represented their 46 countries as top delegates to the 17th International Human Rights Summit organized by Youth for Human Rights International.
The title of this year's Summit was: Imagine: Equality, Dignity, Unity – Youth Making It a Reality. The Summit was hosted by the Permanent Mission of Timor-Leste to the United Nations and co-sponsored by the Permanent Missions of Ireland, Albania, and the Democratic Republic of the Congo. More than 500 officials, academics, ambassadors and representatives of UN permanent missions, and NGO leaders attended. The event was also broadcast on the UN website where it was viewed by human rights activists, educators and members of Youth for Human Rights chapters in countries across the globe.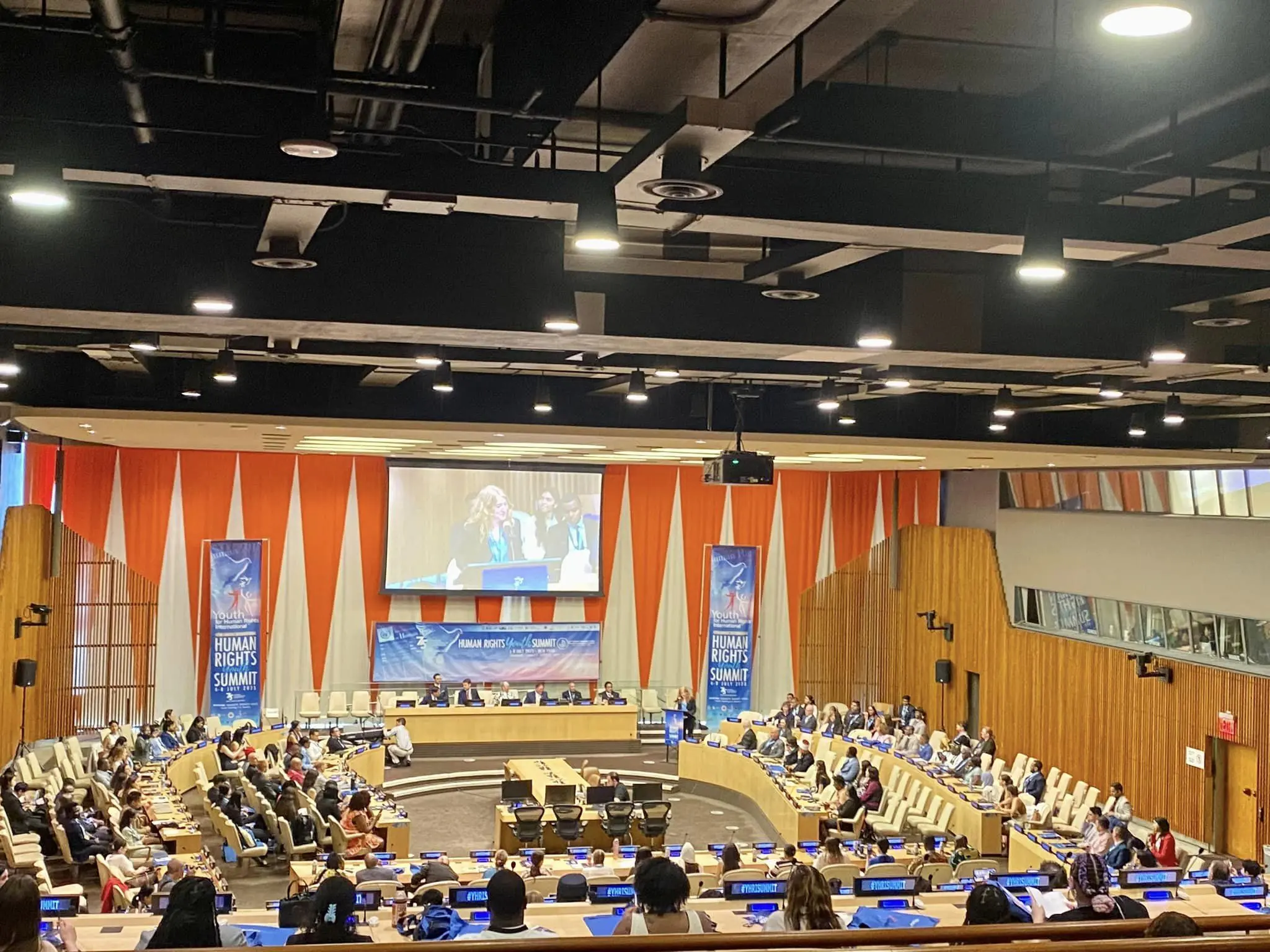 The Summit provided youth with the opportunity to network with other young human rights activists and to benefit from the experience of officials and NGOs from around the world who share their commitment to accomplishing equality and justice through human rights education.
Despite their diverse languages, they had their voice heard as a united voice, panels on human rights education, panels with youth on making human rights a global reality. They demanded Dignity, Freedom, and Justice for all and called on all UN Member States to mandate human rights education in the schools of their countries. Their "Human Rights Youth Declaration" listed eight key areas of concern, among them climate change, conflict resolution and government-NGO collaboration.
Panel discussions echoed the youth delegates' Human Rights Youth Declaration emphasis on human rights education.
Youth delegates, chosen for their personal achievements in the field of human rights, made presentations of their projects, covering virtually all 30 articles of the UDHR.
Indian-American labor trafficking survivor and activist Harold D'Souza was honored with the Human Right Hero Award 2023. In his speech, D'Souza said every child born on this planet should be taught the 30 articles of human rights. Every person is entitled to certain rights – simply because they are human beings. They are "rights" because they are things you are allowed to be, to do, or to have. There are 30 rights and they are contained in a document called the Universal Declaration of Human Rights, created in 1948 by the United Nations.
Former President Obama appointed D'Souza to the United States Advisory Council on Human Trafficking in 2015, and he has continued his service under President Trump through July 2020. He is also an expert consultant to the Department of State's Office to Monitor and Combat Trafficking in Persons. He flipped the script of his life from slavery to activism, hurt to happiness, fear to freedom, poverty to prosperity, failure to fame, and from being zero to the 'Human Rights Hero Award 2023'.
In conclusion, it is clear we still have to pursue the dream — the dream to win against the ignorance of rights. We also need to reshape and change the misconceptions and myths about human rights. Human rights have a transformative power — we all know that — but we can only tap into that power if we know our rights. As Dr. Souza said there are 30 articles of human rights contained in a document called the Universal Declaration of Human Rights, created in 1948 by the United Nations. But sadly to say how many among us know them, including children? Human rights are the fundamental liberties and entitlements that belong to everyone simply because they are human beings regardless of their nationality, gender, skin color, or beliefs. But most people go without their basic rights because they do not know what their rights are. Hence the importance to teach Human Rights at an early age, educate people about them and specially our youth to empower them with knowledge and ask for their rights to be respected when they are denied. By empowering our youth we raise up the next generation of leaders, and changemakers for a more equitable word. Nelson Mandela was right when he stated, "Education is the most powerful weapon you can utilize to transform the world. Education is essential if you want to progress and succeed" And it starts right there with teaching Human Rights to every child on this planet as a mandatory subject at school. This is the only solution to fight back against ignorance when it comes to Human Rights. When we understand the principles of Human rights, we can respect, value, and appreciate others in a much better way. It enables to create a feeling of empathy and fosters real dialog built on a foundation of understanding and respect for the uniqueness of every individual.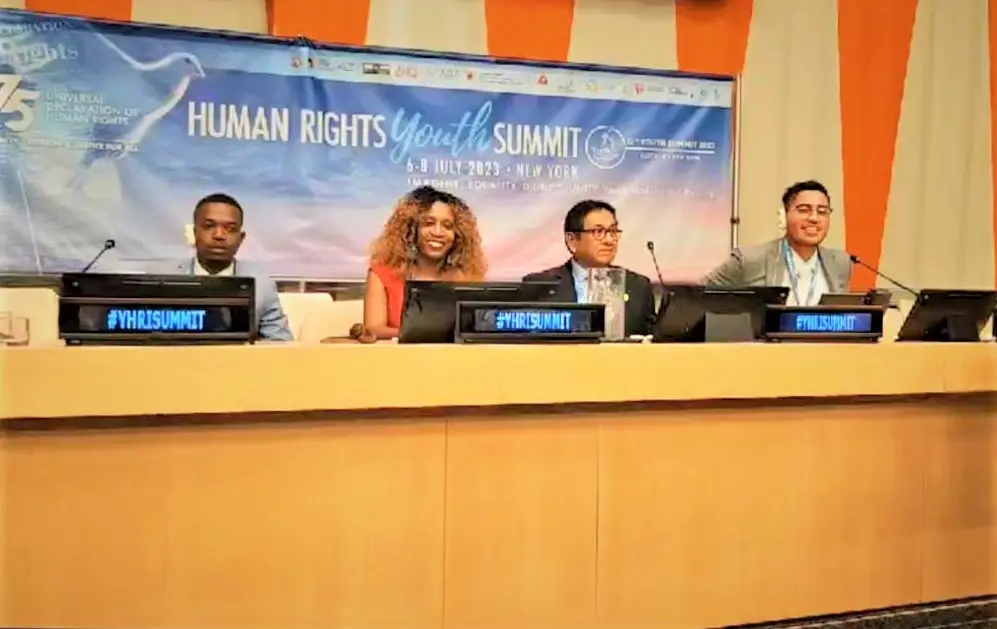 About Youth for Human Rights International:
Youth for Human Rights International (YHRI) is the youth component of the United for Human Rights(UHR). It is a global nonprofit organization founded in 2001 with the purpose to teach youth about the United Nations Universal Declaration of Human Rights to inspire them to become advocates for tolerance and peace.
YHRI teaches human rights education both in the classroom and in nontraditional educational settings such as through international summits, art series, concerts, and other interactive community events. For more information on YHRI and to get its free educational videos and materials, go to www.youthforhumanrights.org.